Ludlow Carnival Featured in the Shropshire Star
4th June 2023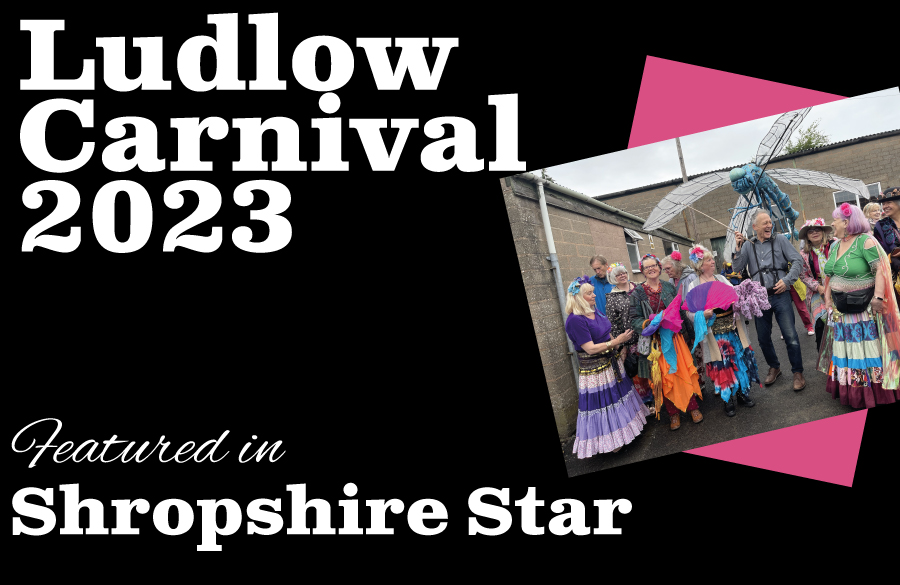 Many thanks to the Shropshire Star for their feature highlighting the imminent Ludlow Carnival - which will parade through the streets of Ludlow on the 17th June. Leaving the Ludlow Brewery at 4.30pm and ending in Ludlow Castle
This year's theme of myths, legends and fairytales was chosen to tie in with the Shakespeare play A Midsummer Night's Dream, which runs during the fortnight of events.
Read more in the Shropshire Star's article.
Find out more, and how to take part. There's still time! The more the merrier!