Ludlow Fringe Friends Scheme Launch Is Featured In The Shropshire Star
18th November 2022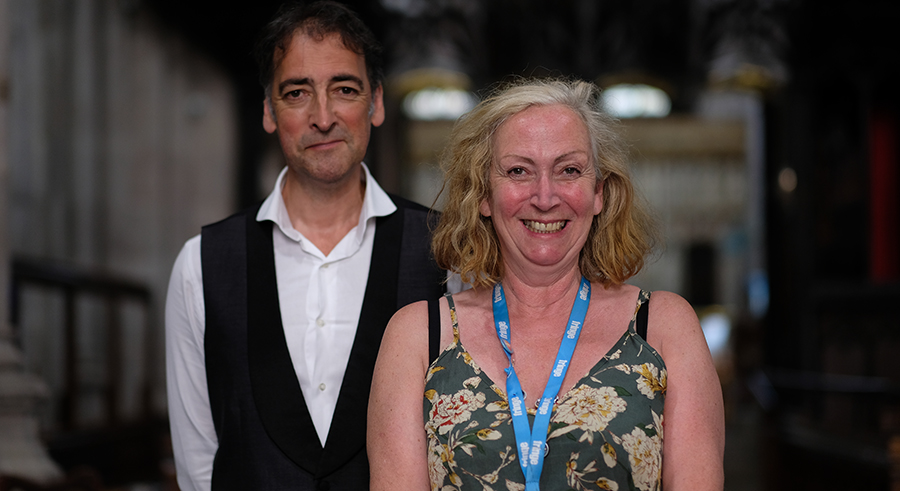 We would like to thank Megan at the Shropshire Star for highlighting our Friends Scheme which is now gathering pace after its successful launch in November. We were also delighted to have the support from our Patron Alistair McGowan, who has become a regular performer at the Ludlow Fringe.
Alistair McGowan, as quoted in the Shropshire Star article -
"I'm so pleased to be able to support the Ludlow Fringe; this year's programme has a wide variety of exciting events many of which, I'm sure, will be must-sees!
The Fringe always gives a boost to Ludlow - giving the whole town a heavy and welcome dose of things to go to, and even take part in. It also brings people to the town from further afield, boosting business for the myriad of fine, independent shops, restaurants and hotels.
Getting involved and supporting "your" Fringe, in any small way, will ensure it can keep evolving and bringing excitement, expression, thought and unforgettable moments to Ludlow."
Thanks, Alistair, we appreciate all that you are doing to raise awareness of what Ludlow has to offer visitors to our local Fringe!
Friends Scheme
With Ludlow Fringe gathering more and more support from loyal fans over the years, we felt that it was time to create a Friends Scheme, so our "besties" are never disappointed!
Anita Bigsby says, " We have some very loyal supporters in Ludlow and the surrounding areas so our Friends Scheme has been created for you guys - you know who you are! We see your smiling faces year-on-year, and we want you to continue to get the seats to the gigs you want with some added "perks"!
The Friends Scheme is an opportunity for you to get "early-bird" tickets that are not yet on general release, and 10% off for x2 people as well!
We are hoping this will create a real sense of community for our fans as we are starting to put more events on throughout the year some of which are "pop-ups", for which our Friends Scheme members will get first dibs!"
We have created a few options for you in the Friends Scheme package, each with different "perks". Please click through to the Friends Scheme, and choose your perky package for the year!