Carol Robson is back this year by popular demand!
29th April 2023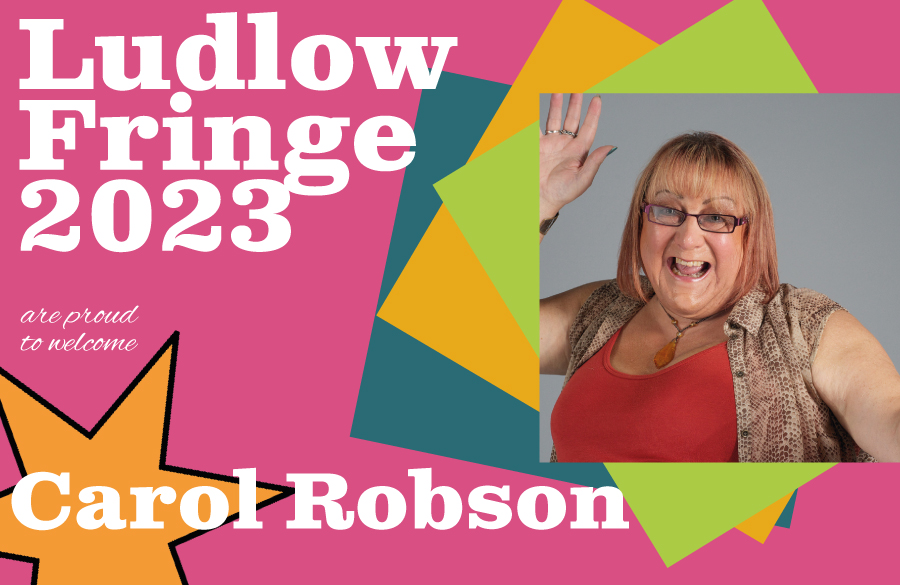 We are lucky enough to have her at Ludlow Fringe for the second year running on Wednesday 21st June at the Ludlow Assembly Rooms venue.
She has performed at Festivals, Fringe events and venues from Brighton to Edinburgh, including several times in London. She describes her act as "Just saying how it is", which is apparent in the show where she talks about everyday real-life issues that affect us, with a, more often than not, humorous spin on the story being told.
Carol is more than just a performer, she is a published poet with her own collection "Words of Darkness and Light" - published in 2012. She has also been published in several anthologies here in the UK and abroad.
In 2018 Carol was honoured to be invited to perform some of her poetry at the Harms Of Hate event funded by the Home Office and held at the Magna Science Park in Rotherham, she wrote the poem 'No Labels' especially for this event.
Join Carol for spoken word/poetry with comedy which shows that ageing doesn't have to mean that you stop enjoying life and exploring new ideas.