Ludlow Piano Festival tickets selling fast!
29th April 2023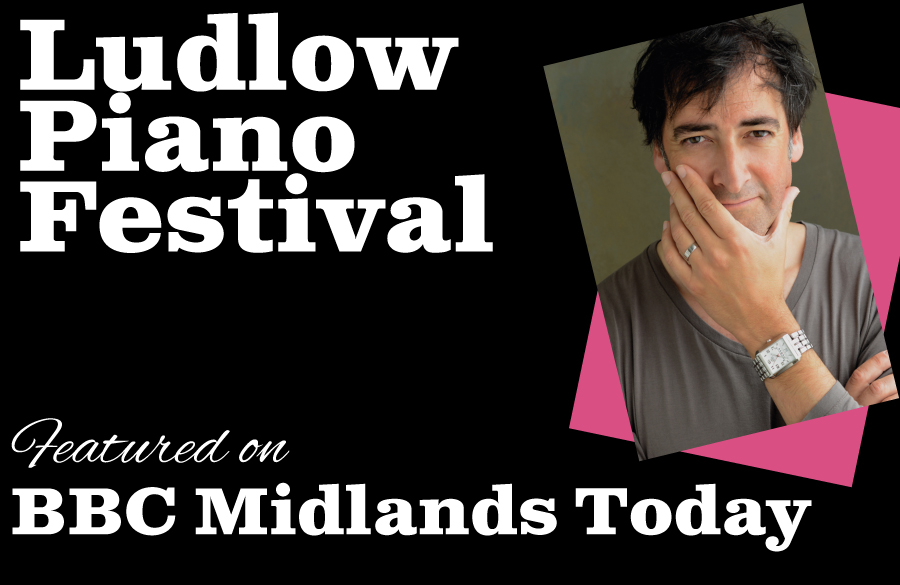 The Fringe and Ludlow Piano Festival was recently featured on BBC Midlands Today and there certainly was an increase in tickets sales - "thanks folks"
But we would like to inform you there is still time to get tickets!:)
We had a chat with Alistair McGowan this week, who is the joint organiser of the Ludlow Piano Festival and he said, "Our hugely impressive range of piano events and concerts over the five days includes some of the country's finest pianists coming to play some of the most beautiful, inspiring, moving and romantic music ever written for the piano.

We are looking forward to putting Ludlow on the map with our piano festival which has already attained worldwide respect for our line-up of performers and for the breadth of piano-related events that are coming to the town.

The world-renowned piano soloists, coming to Ludlow include:
Lucy Parham
Benjamin Frith
James Lisney
Paul Roberts
Viv McLean
Christine McMaster
Anne Lovett
Rachel Starritt
Charles Owen
Joanna MacGregor
Anthony Hewitt
Book tickets now to sample the brilliant solo piano performances on offer from the comedy of Rainer Hersch to the Victorian pathos of 'Enoch Arden'!
Music lovers will be deeply moved by the sound of the piano, in all its many guises, for five days at the end of May - It could change your life!"