It Just So Happened: An Alternative History Show about Ludlow!
5th May 2023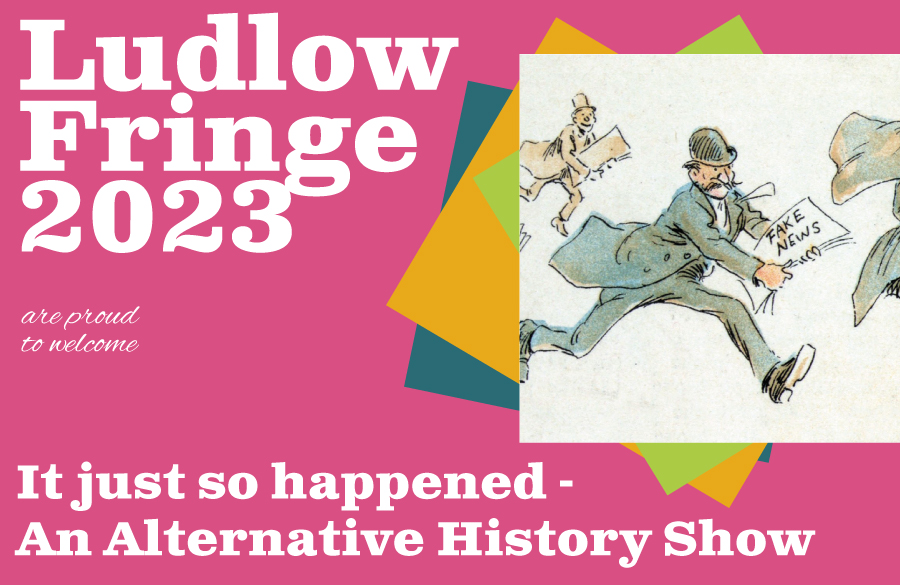 Richard says, "Ludlow is so rich with history, that it will be a pleasure to delve into it, for this show, but really it's for anyone who is remotely interested in history, as the show promises to be both informative and amusing."
The lineup for Ludlow includes three guest comedians and history buffs: Simon Bolton, Richie Rands and Chrissy Derbyshire. They have researched the extensive history of Ludlow and found out specific "On This Day Facts" that happened on the 22nd June, the date of the show.
We posed a few questions for Richard, which he answered below:
What is 'It Just So Happened' about?
The show brings comedians and amateur historians together to talk about historical people and events which happened on the date of the show in history, as well as some history of the town where the show is taking place. Each one is recorded and goes out as a podcast episode.
How long have you been performing 'It Just So Happened'?
I started doing it in February 2019 and I've been touring it around UK festivals ever since, although it had to go online and go out as a videocast for a while during the pandemic.
Why did you create 'It Just So Happened'?
I started researching my family history for the centenary of the end of World War One and that revived my interest in history more generally. I then thought of using my role as a comedian to create a show with guests who had similar interests but tailoring each show to the date and place, making each one unique.
It Just So Happened: An Alternative History Show receives great reviews wherever it is performed as audiences really enthuse about their local history and the depth of the history the team uncover for them - they take away facts they didn't even know before!
If you want a taster of what to expect, check out the podcast episodes from other towns and cities which the show has visited: https://www.itjustsohappened.co.uk/