The Rotundas a bostin' night aht!
29th April 2023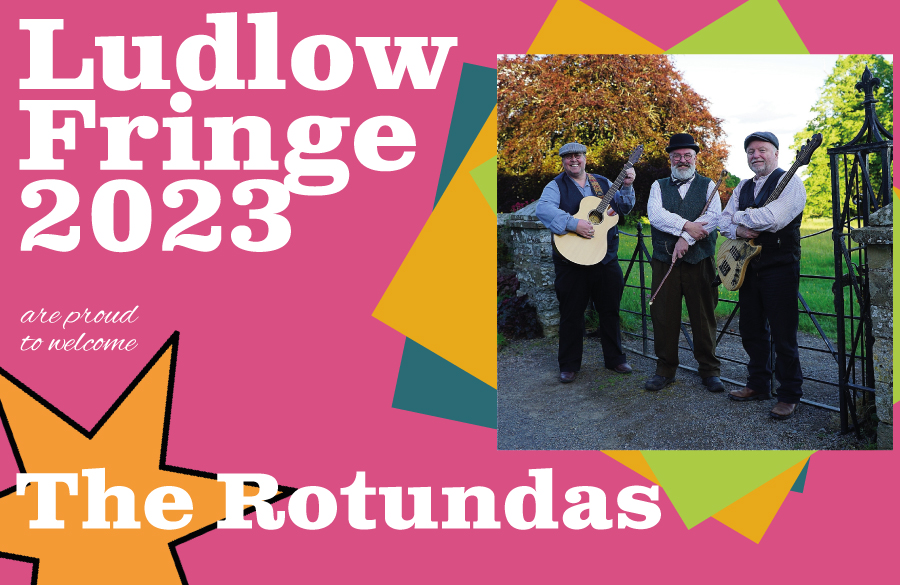 The Rotundas are inspired by their family roots in Birmingham and the Black Country and the diverse folk culture that came about in the Victorian era.


We spoke to Nick Comley, guitarist with The Rotundas, who explained more about the historic aspect behind the music, he said, "The industrialisation of the West Midlands brought together people from all over the UK, from the harsh lives of the mining communities of Staffordshire, to the rakish wild partying of Beau Brummies, to the grinding poverty of nail and needle-makers in Bromsgrove and Redditch, and the navigation engineers and canal workers who enabled trading to take place across the country - and as you can imagine the stories and songs have been past down through the generations and are preserved in a vibrant and diverse folk music culture.

The Rotundas conjure the vivid, visceral and often violent verisimilitude of the Victorian age. Our curation and presentation of these songs and stories aims to preserve the folk history and the simple instrumentation and vocal performance reveals the underlying truth and authenticity of the material."

This lively band, includes vocalist Ian Grafton, guitarist Nick Comley and Matthew Donaldson on bass and percussion, and they certainly know how to entertain a crowd, with tunes, songs and stories that capture the character, community and creativity of the people and places woven into the history of the West Midlands.
Tickets are selling fast, so book early.