Dame Judi Dench confirmed for Ludlow Fringe Festival
2nd February 2023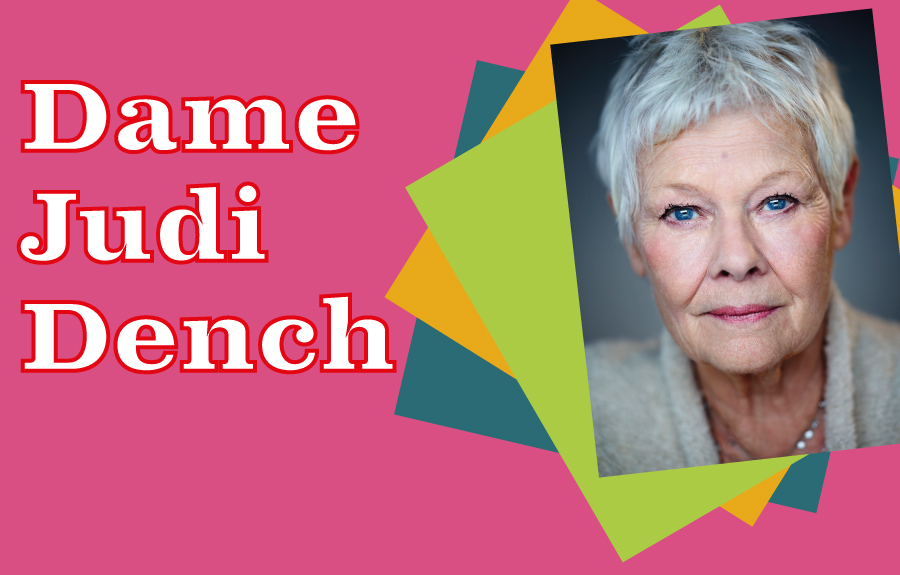 Tickets will soon go on sale for an exclusive opportunity to see Dame Judi Dench at Ludlow Assembly Rooms on Thursday 29th June, at 11 am as part of the Ludlow Fringe Festival 2023.
Dame Judi will discuss her enduring love of Shakespeare in a career that spans 65 years: from Lady Macbeth and Titania to Ophelia and Cleopatra. In an intimate conversation with actor/director/friend Brendan O'Hea, she will guide her audience through her rehearsal process and invite them to share in her triumphs, disasters and backstage shenanigans.
Many thanks to the Shropshire Star for their article highlighting this fantastic 'audience with' interview-style talk. Read the article.
The event will also include accounts of her creative partnerships with such luminaries as Peter Hall, Trevor Nunn, Ian McKellen, and Kenneth Branagh.
Tickets for this event will be on general release on the 2nd January and can be purchased from Ludlow Assembly Rooms: 01584 878141
However, early-bird access can be obtained if you join our "Friends Scheme".
Friends Scheme
Friends Scheme members will have access to early-bird tickets from the 20th December - 2nd January 2023!
We have packages to suit all pockets, and all packages include:
10% OFF tickets for you and a friend
Early-bird access
Don't miss your chance to see Dame Judi Dench! Join now: Friends Scheme membership options
Please sign up for our Newsletter for future ticket updates!
Keywords: JudiDench